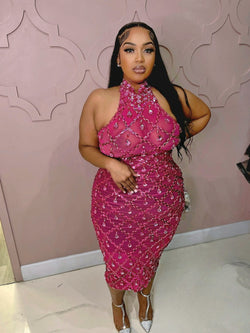 Curvaceous Couture Boutique
Zhadonna Dress "PRE ORDER"
The Zhadonna Dress is the perfect combination of style and comfort. Its racer back diamond design is both flattering and practical, allowing for unrestricted movement. With maximum breathability and a lightweight construction, NO STRETCH it is sure to keep you feeling as good as you look.